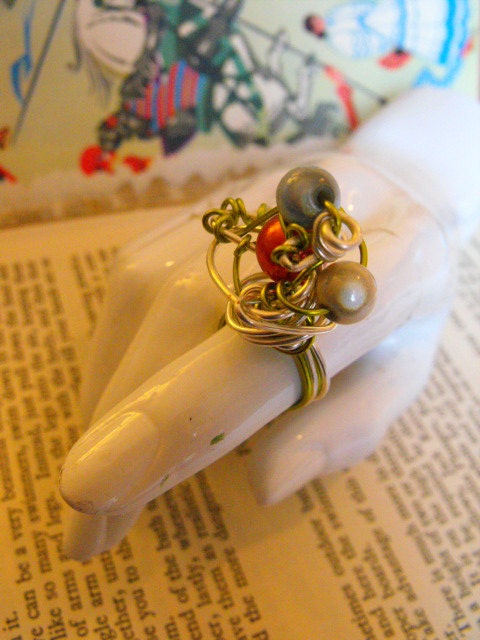 Edwin's second wave of rings. This wave were all made after his discovery of silver-plated wire, as well as still using colour-coated copper wire. As such, I cannot guarantee their longevity. It is better than the first wave - however it should be remembered that they are costume jewellery, and are not meant to be worn all day, every day.
Size of ring - N or 6.5
The model photos show...
Click Here to Visit My Etsy Shop!