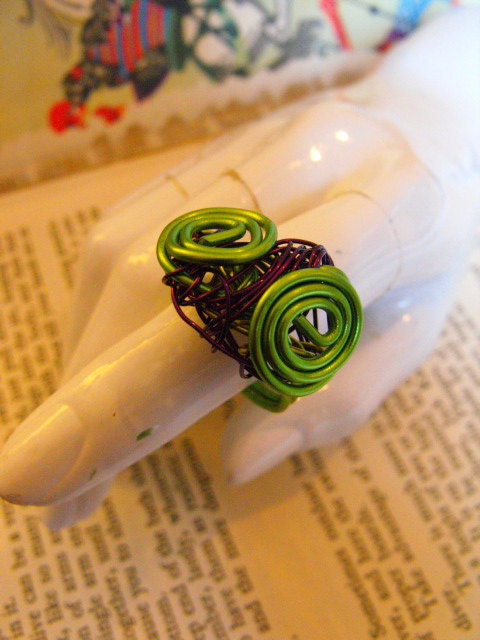 Edwin's first wave of rings. This wave were all made before he discovered silver-plated wire, so all of them use colour coated copper wire, or simply silver coloured metal wire. As such, I cannot guarantee the longevity of them. They are costume jewellery, and as such are priced lower than those using silver-plated wire.
Size of ring - Y or 12
The model photos show Tottie Spon Sills ...
Click Here to Visit My Etsy Shop!